Backup Truenas to Synology via rsync
Backup Truenas to Synology via rsync
I found loads of posts on how to backup Synology to Truenas. However found it quite difficult to find a full up to date guide for Truenas to Synology. So I'll attempt to make a guide here.
There are a number of various ways to accomplish this, however I will list the steps I took. I'll try to provide in depth detail.
Setup a new user account on Truenas named "rsync" SSH Public Key comes later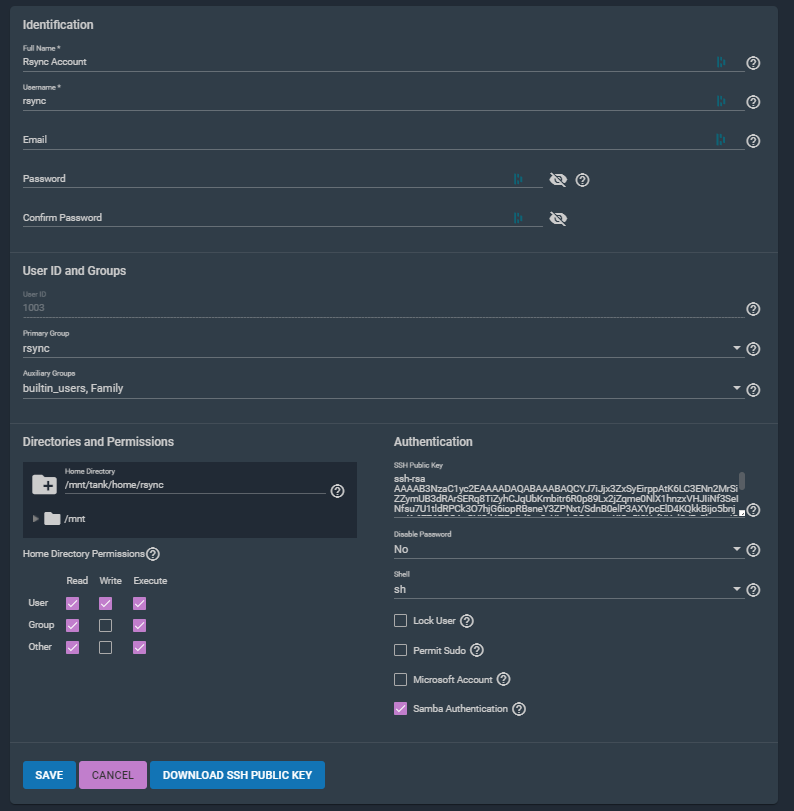 On Truenas when creating the user if your datasets have special – I have a special group called Family where all my family members have access to all my datasets, now rsync user does too.

permissions make sure rsync has access to the folders you want to backup – rsync has access to all my datasets


Setup a new user account on Synology named "rsync" – select all the appropriate permissions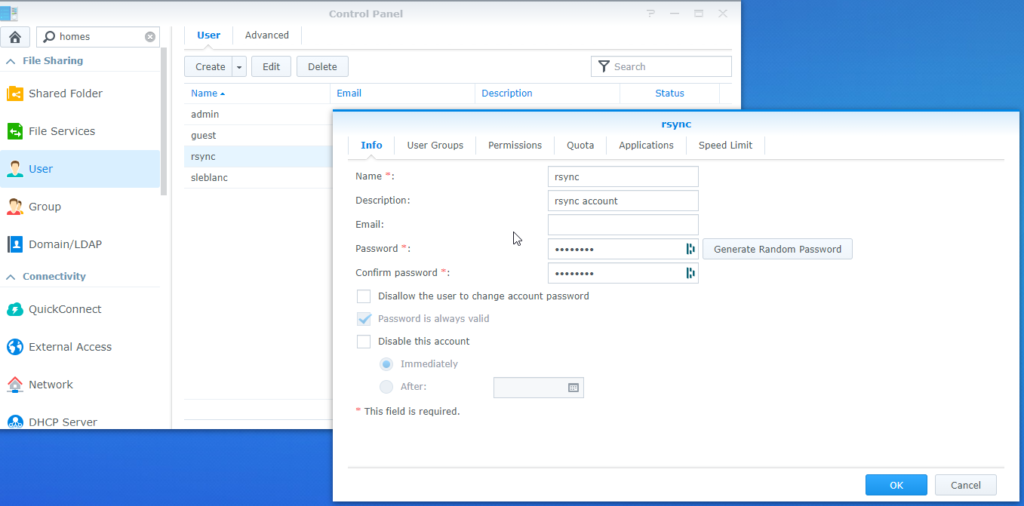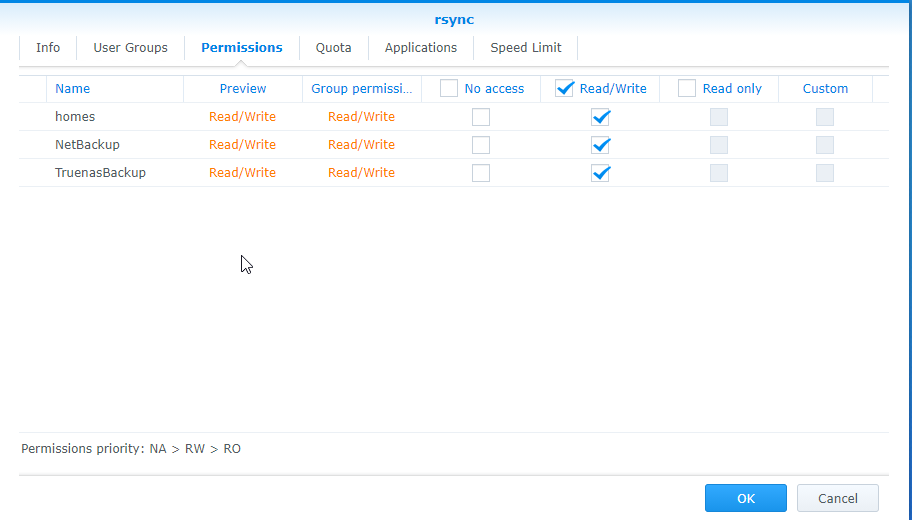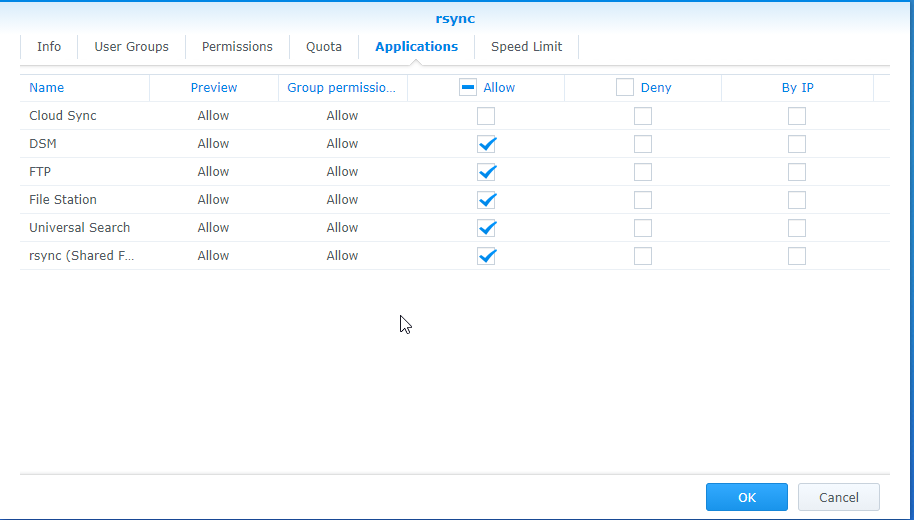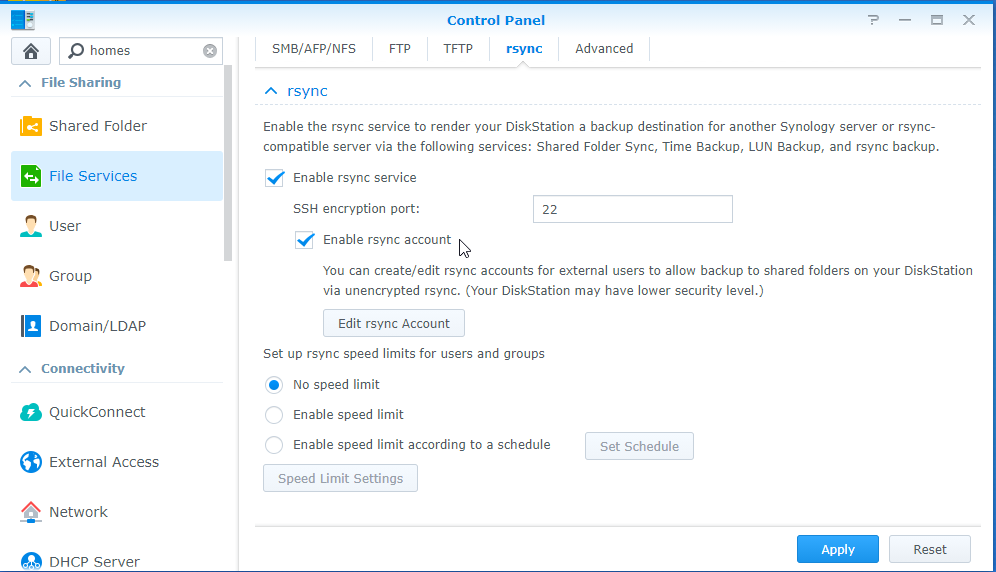 enable rsync account "Check Box" on Synology


Edit rsync account and add "rsync" with the password of your choice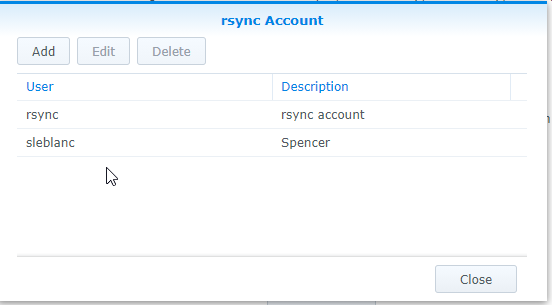 Check your privileges and permissions on Synology to ensure "rsync" user has access to folders you will use as the target for backup.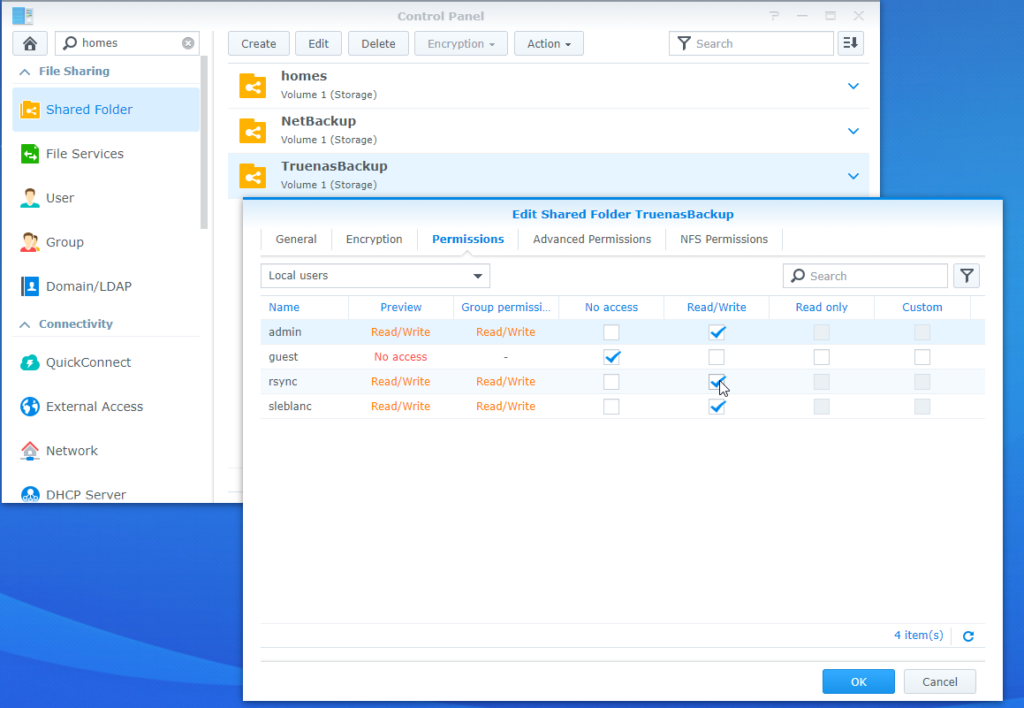 enable homes on synology go to Control Panel < Advanced < Check the box "Enable user Home Service"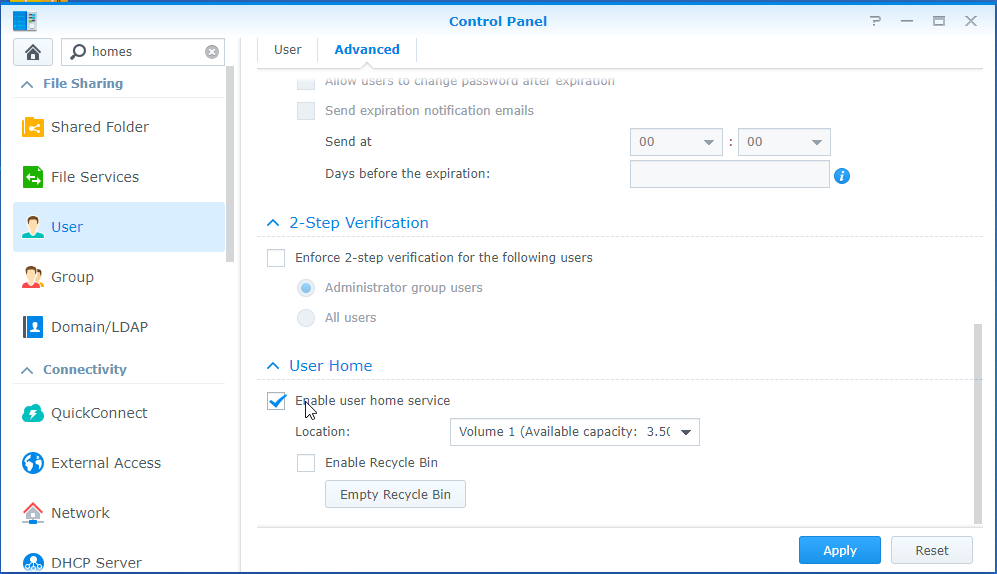 Next SSH into Synology as rsync@synologyip

###Next will require vim or nano###
sudo nano /etc/ssh/sshd_config
###Edit the following lines###
PubkeyAuthentication yes
AuthorizedKeyfile .ssh/authorized_key
#### Write and Quit in Vim, Save and exit in Nano###
###Make AUTH Key file###
cd /var/services/homes/rsync
mkdir .ssh
chmod 700 .ssh
touch ~/.ssh/authorized_keys
chmod 600 ~/.ssh/authorized_keys
cd /var/services/homes
sudo chmod 700 rsync
Go back to Synology and restart SSH deselect apply – reselect and apply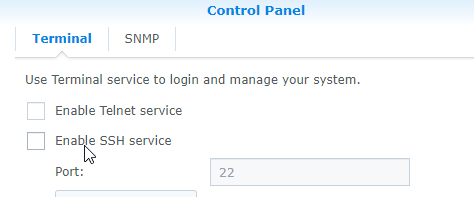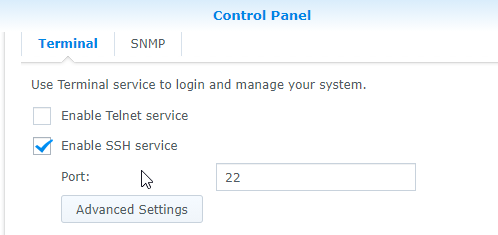 Go back into TrueNAS, Create a dataset folder or a UNIX folder for rsync user to have a home Directory. Then go into User account and apply home directory.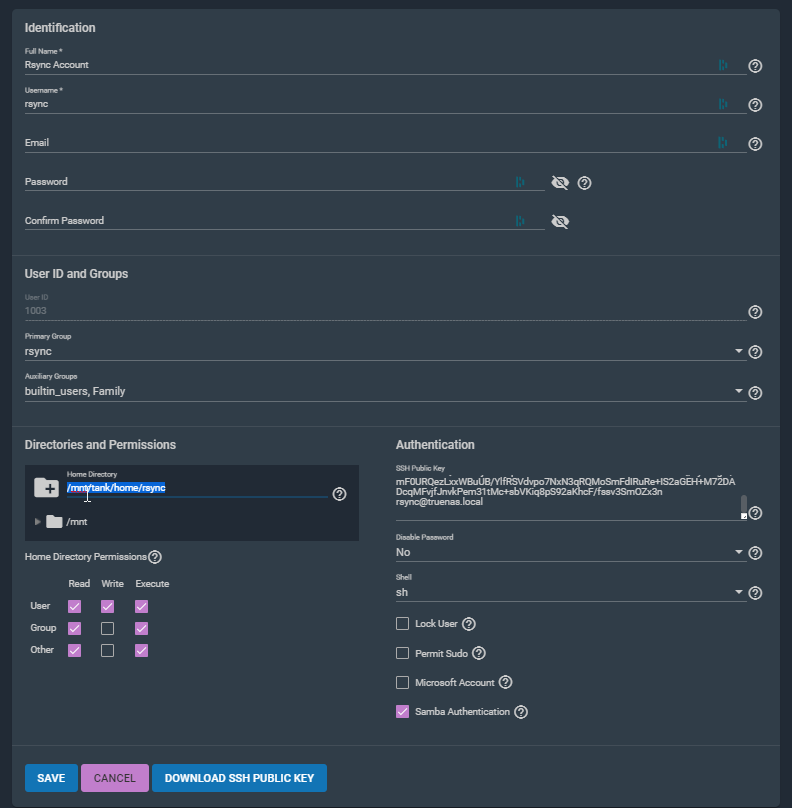 SSH into TrueNAS as root@truenasiphere
su rsync
ssh-keygen
cat .ssh/id_rsa.pub
Copy the key, then past it under SSH Public Key under user info


Paste this key also into /var/services/homes/rsync/.ssh/authorized_keys on Synology that we created previously.
### From TrueNAS ####
ssh 192.168.10.20 (Synology IP) -l rsync

You should be able to SSH from TrueNAS to Synology without a password now.
Finally create a rsync task – I had to disable "Compress" or I got errors.